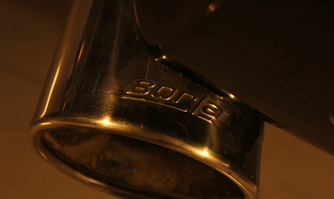 BORLA EXHAUST PRODUCTS
For custom needs, BORLA® offers components of its performance exhausts separately. These premium upgrades are made from high-quality austenitic stainless steel. Use of these products may require changes to the OEM system or the fabrication of a completely custom exhaust. All responsibility for the outcome of such projects is assumed by the customer purchasing the product.
The actual horsepower increase depends upon the fuel management system's ability to provide the right amount of fuel to match the extra air flow; 5 to 15% increases are not uncommon. Under racing conditions, our XR-1® collector mufflers actually make more horsepower than an open exhaust!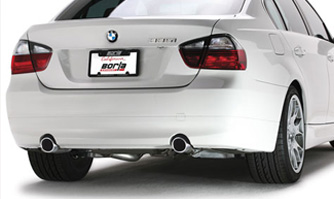 catalytic converter
BORLA's patented flow through design and proper diameter mandrel bent tubing evacuate the exhaust gases out the system much faster than factory exhaust.
headers
the manufacturer of Borla headers has it right. Borla headers are of unsurpassed quality, made of aircraft grade T-304 stainless steel.
why stainless steel?
Millions of exhaust systems are replaced every year due to corrosion and poor performance. Automotive exhaust gases are a mix of carbon monoxide, oxides of nitrogen, unburned hydrocarbons and moisture.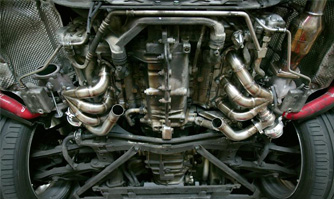 cat back exhaust systems
BORLA Cat-Back™ exhausts feature patented, straight-through and multi-core technology to unleash hidden horsepower. Increased exhaust velocity adds power, driving excitement, fuel economy and the distinctive BORLA Sound of Power respected by motoring enthusiasts everywhere. Each system is built from premium austenitic stainless steel, superior to T-400 series knockoffs, to give you the absolute best in performance and durability. Ultra-smooth mandrel bends ensure maximum flow and power.

will I get better gas mileage?

Yes, a better performing engine uses less fuel more efficiently, increasing fuel economy under normal cruising conditions.


borla's main site