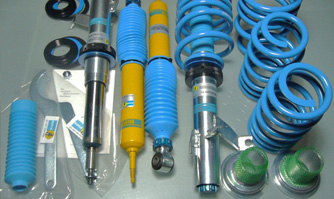 suspension inspection
Our mechanics at Fine Tuning are experts for repairing Volkswagen, Audi, bmw, mini, volvo and Porsche automobiles, and we offer free visual suspension inspections.  Give us a call today 206.522.5503 and we'll be happy to schedule a suspension inspection for you.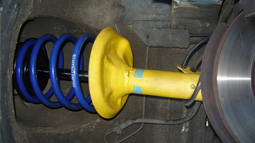 alignment & steering
your vehicle may pull to one side of the road when you're trying to go straight. But sometimes the alignment problem is so subtle you can't even feel it.
SCHOCKS & STRUTS
coilovers
Each vehicle specific coil over has a fully threaded, custom shock—allowing for adjustable vehicle height.
sway bars
improve a vehicle's lateral stability and cornering grip, while reducing body roll.

SPRINGS

springs have superb ride comfort and increased driving convenience.

CUP KITS

they provide optimal suspension damping and better control.
control arms
Includes rear upper control arm, front upper control arm, front lower control arm, rear lower control arm, stabilizer link, tie rod assembly, pre-installed bushings, and all bolts and fasteners

bushings & bearings

From the smallest of bearings to the largest of complex structural components, and the most durable powder metal

air springs

which consist of a cylindrical chamber of air positioned between the wheel and the car's body, use the compressive qualities of air to absorb wheel vibrations.