coolant system inspection
It is crucial to have your vehicle's cooling system inspected and serviced at least once a year. Maintaining your vehicles cooling system can and will save you money in the long run. This page details common damages and costs, along with common causes and our recommendations.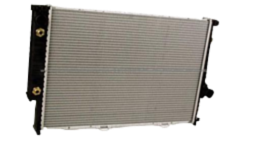 As the temperature increases, so does the damage and the cost of the repairs. The damage literally goes from bad to catastrophic as the temperature gauge works its way into the red zone!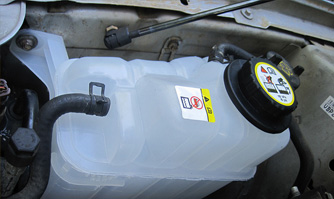 coolant system service
hose replacement
Over time, this hose needs to be replaced to keep the whole unit running smoothly.
radiator replacement
Your car produces friction and heat while operating, and the radiator, through passageways and coolant, keeps your engine at a safe temperature.
thermostat replacement
Temperature-controlled valve located in the hot leg between the engine and radiator. Often mounted on the cylinder head. Controls the flow of coolant through the radiator and regulates heat dissipation

water pump replacement

The water pump is a simple centrifugal pump driven by a belt connected to the crankshaft of the engine.

fan clutch

the fan clutch partially disengages the engine's mechanically-driven radiator cooling fan, generally located at the front of the water pump and driven by a belt and pulley connected to the engine's crankshaft.

cooling fan assemblies

high quality engineering ensures optimal air flow and strength to prevent your vehicle from overheating.